Kindness Art Display: Year 3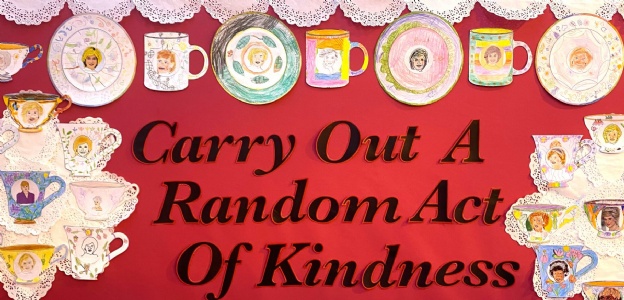 Year 3 children create artwork inspired by a kind figure who has positively impacted society.
This year at Shacklewell we are focussing on Acts of Kindness and are encouraging the children to make connections between their actions and the wider impact on the community.
The Year 3 children took inspiration from Lady Diana Spencer, Princess of Wales. She is widely known for her kind philanthropy and willingness to openly support vulnerable and stigmatised groups. She also campaigned against landmines which helped to improve the lives of many
The children commemorate the life and work of Lady Diana by designing and hand drawing intricate china teacups with the Princess of Wales' face. The art display looks royally splendid.