Kindness Art Display: Year 5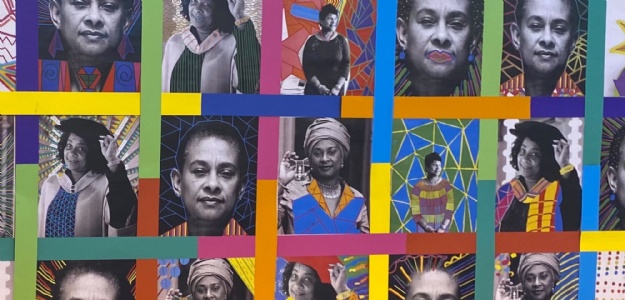 Year 5 children create artwork inspired by a kind figure who has positively impacted society.
This year at Shacklewell we are focusing on Acts of Kindness and are encouraging the children to make connections between their actions and the wider impact on the community.
Year 5 created artwork using images of Dame Doreen Lawrence. Following the tragic murder of her son, Dame Doreen continued to campaign for justice for other victims of racist crime. She has campaigned for police reforms and established an annual prize and bursary for young architects.
In Year 5 the children have been learning about the artist Victoria Villasana. Her work inspired the colourful embellishments visible on the portraits of Dame Doreen. The children used their technology skills to digitally create the images using the Sketch-a-School app.