Kindness Art Display: Year 6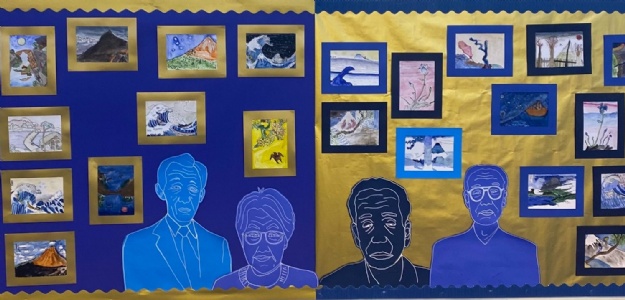 Year 6 children create artwork inspired by a kind figure who has positively impacted society.
This year at Shacklewell we are focussing on Acts of Kindness and are encouraging the children to make connections between their actions and the wider impact on the community.
As part of their art project, the Year 6 children researched The Fukushima Disaster. Their project focussed on The Skilled Veterans Corps, a group of retired engineers, who volunteered to clean up the nuclear waste. They demonstrated great kindness by taking responsibility and lessening the burden for the younger generations.
Year 6 thoroughly enjoyed using watercolors to recreate the famous Japanese Hokusai prints which you can see displayed on the art installation.