Come Dine With Me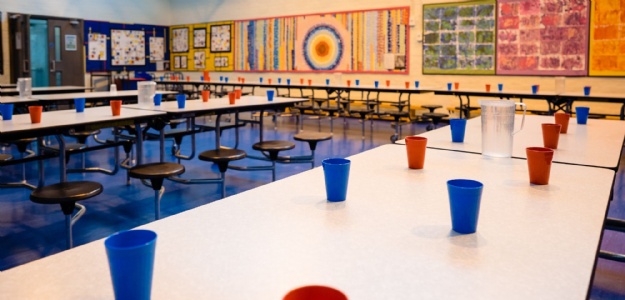 Upcoming Come Dine With Me events at Shacklewell
We are delighted to announce the return of our Come Dine With Me events. This is where families are able to purchase a lunch ticket from the office and tuck into a delicious meal with their child. Chef Aziz and the catering team are excited to prepare their fantastic food for families.
Dates:
Year 1: Wednesday 2nd March
Year 2: Wednesday 9th March
Year 3: Wednesday 16th March
Year 4: Wednesday 23rd March
Year 5: Thursday 31st March
Time:
12:30am - 1:00pm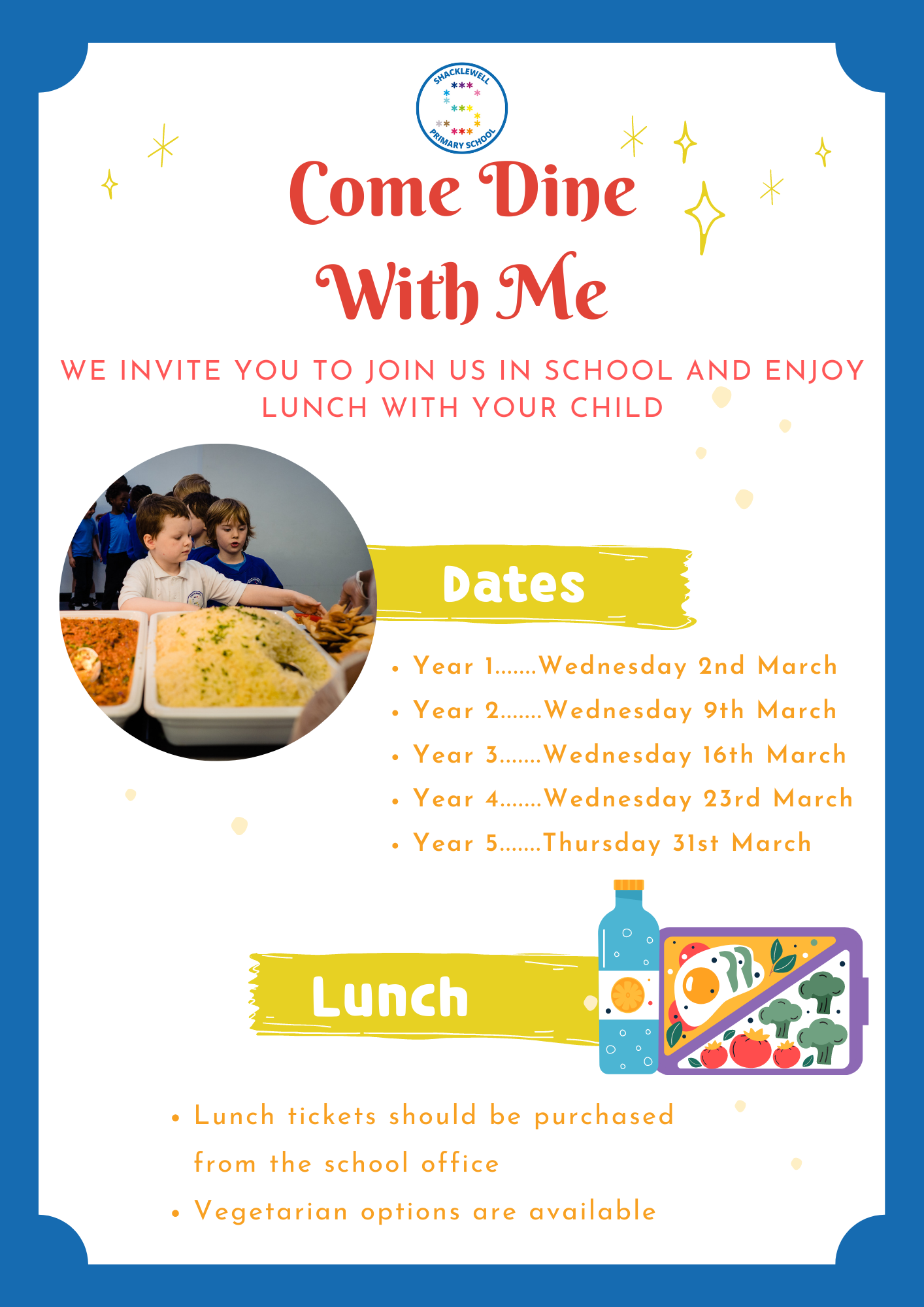 Please note that spaces are limited and a lunch ticket must be purchased.