4W's Roman Invasion Adventure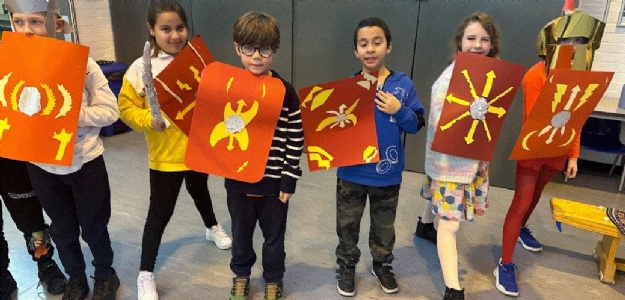 Year 4 have been learning all about the Romans this half term in History and 4W shared some of their knowledge in this weeks sharing assembly! We went all out with our costumes and we really put on a show!
From the Roman Legion to Boudicca, the Celts to Pompeii, it really was an assembly full of facts and laughs.
Thank you to all of the 4W grown ups who were able to attend and, if you couldn't make it, take a look at the photographs!